YOUR ARE AT: Goldcoin faucet > check balance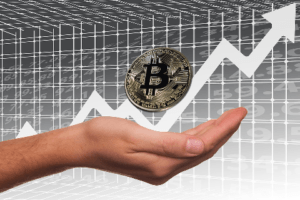 Here you can:
– Check balance

– Consult your progress towards the payment threshold (10k Satoshis)

It's fast! For example, if you claim 20 times during a day, minimum, you win 300 Satoshis.
So you need approximately 1 month to reach 10,000 Satoshis and get paid!
– Know your

seniority bonus and t

ime until next level

Each time you use the site you gain "seniority". According to how long you've been a user you'll get a bonus on your payouts. So the longer you use the faucet the more you can earn. Keep in mind that if you don't use the faucet for 30 days the seniority resets. Using the site means claiming directly, referring other addresses doesn't count as usage.
Our faucet rewards its loyal users by giving them bonuses on their payouts. The longer you are an active user, the higher bonuses you'll get. An active user is considered a user that claimed Bitcoin directly (not as a referral) at least once in a 30 day period. If a user doesn't claim directly at least once in a 30 day period his seniority stats are reset.

Up to 30 days of using the faucet – no bonus
31 days and 60 days of using the faucet – 5% bonus on all direct payouts
61 days and 90 days – 10% bonus

91 days and 120 days – 15% bonus
121 days and 150 days – 20% bonus
151 days and 180 days – 25% bonus
181 days and 364 days – 30% bonus

365 days = Best seniority bonus – 50% bonus on all direct payouts
---
---
Payouts are made once a week on Monday/Sunday to addresses with more than 10K Satoshis
---
You will find statistics on the decrease or increase of cryptocurrency on this site: https://coinmarketcap.com/