YOUR ARE AT: Goldcoin faucet > buy bitcoin
Here I will show you how to buy BTC with PayPal!
Easy way to buy bitcoin, fast but the fees are high (be careful)
You can convert several types of currencies but I will show you how to convert EUR/USD to BTC.
Let's go!
---
VirWox is an exchange of virtual currency, you can buy there Lindens, Bitcoins, and more.
2 – Open a free account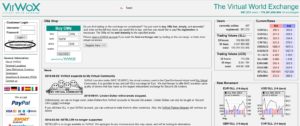 3 – Fill out our personal details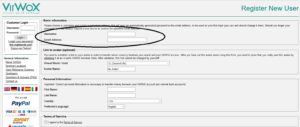 Just fill in the basic information. No need to inform other categories.
4 – Activate your account
Once you clicked "register" you will get an email confirmation with your password. Open the email, copy the password and log back into VirWox.
5 – IMPORTANT!!! Change your password!
After clicking the confirmation link it is advised you change you password as shown below since you will be transferring money through this site.

6 – Fund your account through PayPal
Click on deposit on the left side and choose PayPal Express. Fund the account with how many EUR or USD you'd like.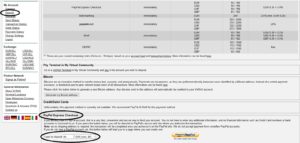 Note: From now on for each transaction you will make there will be a fee – make sure you are aware of the relevant deposit and withdrawal fees.
7 – Buy SLL with USD
Go to Exchange->EUR or USD/SLL on the left side. You can also go to any other currency you'd like. Buy SLL . We will later on exchange these SLL to Bitcoins.
Note: If you haven't made a deposit yet you will get the screen shown above requesting you to deposit before you buy SLL.
8. Buy BTC with SLL
Once you have SLL in your account, go to the BTC/SLL and buy Bitcoins with your SLL.


Note: Sometimes a manual review will be required by VirWox after this step. This can take up to 48 hours.
9 – Withdraw your Bitcoins
Choose "Withdraw" on the left side and send the Bitcoins to your wallet.